Why buying might be for you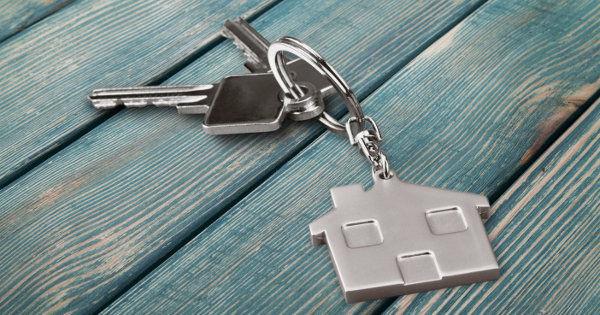 Buying a house will probably be the most expensive thing that any of us does in our lives. You may be a long way from getting to this stage but there are some great reasons why you will want to make the decision now to start saving, to start making changes to your budget so that you can get the deposit together to one day be a homeowner.
Dead money
This is what most homeowners will tell you straight away in the renting versus buying discussion. Rent money goes directly into your landlord's pocket and you will not see any return on this money when you leave (you may not even get your deposit back), with a mortgage your monthly payments are going towards you one day owning the property outright. That means eventually a huge part of your outgoings will be gone forever.
Rent can be a massive part of your expenditure with costs eating into between 20 to 40 percent of your salary depending on where you live. Though the initial outlay to get a mortgage with a deposit is a barrier, mortgage payments by the month can be much lower. The month to month cost of a mortgage versus rent is most likely going to be cheaper than renting a similar house. Santander found in a recent report that owning a home is cheaper than renting nearly everywhere in the UK.
Control
You are not in control of your destiny with a landlord. If your landlord decides to sell up, you are out. If you complain too much about maintenance or repairs, you could be out. If your landlord decides to move their friends in, you are out. If your landlord decides to convert your home into an Airbnb you're out. In your own property you can't be evicted at short notice for trivial or non-existent reasons.
Furthermore, you can do what you like with the property within reason (local council planning permission rules abiding). But you can certainly put nails in the walls or drill holes wherever you like. Decorate the whole house in neon pink carpets, fixtures and fittings if that takes your fancy. Even better you can install energy-efficient savings like insulation or solar panels and rake in the savings.
Also, it truly will be your property. You only have to let in who you want in your home. No 24-hour notice period that the landlord is coming over for a surprise inspection leading you to hurriedly deep clean your mess of a house. And pets, you can get a whole menagerie of cats, dogs, parrots, rabbits if you so desire without worrying about whether landlords will accept them.
Getting on the property ladder
You can save up a deposit yourself and there are schemes out there to help you. For instance, there is the Help to Buy scheme which helps by allowing you to borrow 20% of the purchase price interest free as long as you have a 5% deposit. If all else fails, you can always try the Bank of Mum and Dad and move back in with your parents to save!
Your first home could be just the first step up the property ladder. When it is time to move you can sell and get somewhere bigger as your family grows. Conversely you can downsize, releasing equity, when the children move away or you approach retirement. Or, even better, you could one day find yourself in the position of being able to rent out the property you own yourself for maximum profit.
---
Enjoyed this post?