Becoming a First-time Landlord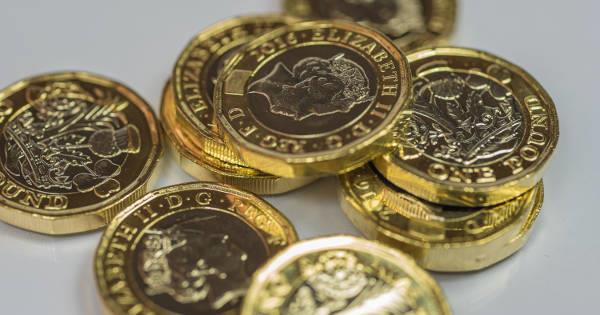 Whether you have just come into an extra property you plan to rent out or you are getting in on the buy-to-let business there are some basic but important processes and rules you will need to know about being a landlord. From tenancy agreements and tenancy law to your responsibilities during a tenancy and what happens when a tenancy comes to an end there is a lot to learn in order to begin your rewarding journey into being a landlord.
Tenancy agreements
A tenancy agreement is essentially your contract with your tenant. If you are renting out a house for tenants then most likely the tenancy will be an Assured Shorthold Tenancy. This is a tenancy where a private landlord is renting out to a tenant as their main property and you do not live there. Other types of tenancies do exist and you should check which is most relevant for yourself and your tenants, there are lots of good resources online if you require a template for your tenancy agreement.
A tenancy agreement typically lasts for 6 or 12 months and sets out what is expected from the tenant and landlord. The tenancy agreement needs to include your name and the tenant's names, your own contact address, the cost of the rent, any rental review processes, details of the deposits, the property address, start/end dates of the tenancy and what bills are included (if any). Also you will want to include any obligations required by the landlord or tenants like gardening, these cannot be unfair terms though or discriminatory. You should also draw up an itinerary of anything included with the property like the fixtures, fittings and any white goods like a fridge or washing machine.
Tenancy deposits
You will want your tenants to pay a deposit to cover you against financial loss. A deposit is paid back to a tenant at the end of a tenancy but allows you to make deductions based on any damage incurred to your property or for any missing items from the itinerary.
As per the 2019 Tenant Fees Act, tenancy deposits can now be no more than 5 weeks rent and there are strict rules as to what you need to do to protect the deposit. Within 30 days of receiving the deposit you need to put it in an approved tenancy deposit scheme. Failure to do this can make evicting a tenant much harder and can lead to fines up to three times the amount deposited. You should visit the Tenancy Deposit Scheme's website to enrol in the scheme.
Your obligations for repair and safety
You will be liable for the things that can go wrong in the house like plumbing, heating, electrics and the locks. The safety of your tenants is also your responsibility and the property you are renting out must have smoke and carbon monoxide alarms which should be fitted and tested. Further, you must provide a yearly gas safety check performed by a gas safe registered engineer.
If your tenant reports a problem with the house like a broken toilet or faulty boiler then you will need to arrange for this to be repaired at your own expense. There are many insurance products you might want to consider to cover you for these eventualities or, if you are proficient in DIY, then you are free to make repairs yourself.
Your right of access
When a tenancy starts the property legally becomes the home of the tenant. During the tenancy and up until you legally regain the property or the tenant moves out, your tenant has a "right to quiet enjoyment of the property". This means you must give at least 24 hours' notice to access a property and request access at a reasonable time.
Even then, if the tenant refuses access you cannot just force your way in. If a tenant refuses to give you access to a property your only recourse may be to evict them for breaking tenancy terms.
What you can charge for
Obviously, you can charge for rent but now due to the Tenant Fees Act (2019) you can no longer charge for checking references, credit checks or contract renewal fees. You can charge a reasonable cost to have new keys cut, a default payment if rent is paid late and if your tenant requests to make a change to the tenancy.
As already detailed, you can require a maximum of 5 week rent in deposit and as detailed in the Tenants Fee Act if you take a holding deposit this can only be to the value of 1 weeks rent.
Paying the taxman
What you get paid by your tenant is a taxable income, you must pay tax on any profit you make from renting out your property. The rate that you will pay will depend on your total income for a tax year which will include other sources of income like employment but there are many other factors to include depending on how you finance the property and the expenses involved, you can find some useful info on the gov.uk website.
When the tenancy ends
Typically, a tenancy ends when a tenant gives notice that they intend to quit the property. By law they need to give you a month's notice. You may decide you want to regain possession of your property, if the tenancy period has elapsed you are still required by law to give two months' notice that you wish your tenants to move out. You will need to provide your tenants with a Section 21 notice to quit and this notice must be served in writing.
You need to check over the itinerary and property before returning the deposit. Damage caused by the tenant can be claimed in the deposit. Any items that need replacing are not replaced at current market value though, if a five year old fridge is broken you get the value of a five year old fridge back this is called "fair wear and tear".
In the event that you cannot come to an agreement with your tenant as to how much if any of the deposit your wish to retain then a dispute will need to be raised with the Tenant Deposit Scheme who will adjudicate on the matter.
Further reading
This is just a general list of the some of the most important factors you may need to consider if you are thinking of becoming a landlord. Being a landlord can be a very rewarding process and there are plenty of support forums and articles online to help guide you and ensure your business if successful. Here are some of the top sites to get you started:
https://landlords.org.uk/Landlords/Association
https://www.gov.uk/browse/housing-local-services/landlords
https://www.tenancydepositscheme.com/
https://forums.landlordzone.co.uk
---
Enjoyed this post?