All About the Tenancy Deposit Scheme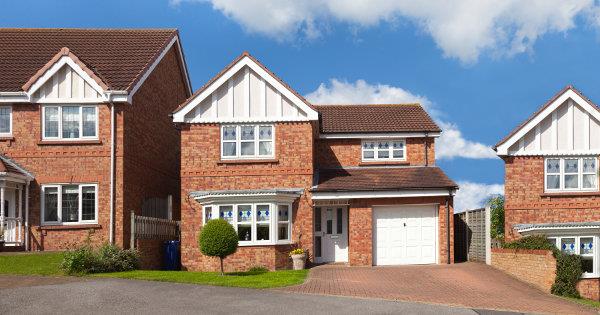 For those that let, the deposit typically required by a landlord (or letting agent on behalf of a landlord) is a common worrisome area in any tenancy. From saving up for a deposit, to making sure it is safely protected and to ensuring it gets returned at the end of a tenancy. If we are honest though, it's that safe return of our money that concerns us the most. The Tenancy Deposit Scheme is how your deposit should be protected and should help set your mind at ease.
Since 6th April 2007 any deposit required by a landlord needs to be protected by a recognised tenancy deposit scheme - of which there are currently three. Your landlord will need to make sure they are protecting your deposit within the parameters of this scheme or they could face a large fine, be unable to end the tenancy until the deposit is protected and have no recourse to claim for any damage made to the property during your tenancy.
As a tenant you will need to make sure your landlord has protected your deposit through the agreed schemes and know your own responsibilities to make sure your deposit is returned in full at the end of your rental period.
How do I know if my deposit is protected?
Your landlord needs to make sure your deposit is protected by the scheme within 30 days of receiving it. As well as protecting your deposit the landlord needs to inform you of his contact details, the full address of your new property.
Your landlord is also required to advise you with these 30 days which of the three tenant deposit schemes he has protected your scheme with. You can contact the chosen deposit scheme at any time to ensure the deposit is with them.
What happens if my landlord won't give some/all of my deposit back?
In the event that the landlord advises that they need to keep some or all of your deposit then you should first attempt to settle the issue between yourselves. You may need to compromise here, give a little to get the majority of the deposit back. For example, if you did burn that carpet with an iron then you will need to cover the replacement. These kinds of replacements need to be reasonable though, your landlord can't expect you to pay for the whole house to have its carpets replaced just the damaged portion.
Once you have reached an agreement, the landlord needs to initiate a return of the deposit within 10 days of both parties agreeing how much will be returned.
If the issue can not be resolved between yourselves then you can contact the deposit scheme your money is protected by and they will act as a free and independent arbitrator.
Common reasons for non-return of deposit
Common reasons for non-return of deposit include inadequate cleaning of property after moving out, damage to property, missing inventory and unpaid rent.
As a tenant you can help to ensure the full return of your deposit by taking pictures of the property on arrival and on the last day of your tenancy. You should highlight any issues with the property as soon as they occur. For instance, a landlord could hold you liable for damage done by damp if you never report that mould patch in the bathroom. Any problems you do report you should keep records of.
What if my landlord has not protected my deposit?
If your landlord fails to protect your deposit then you can put in a claim with your local county court, if the court finds that the landlord has not protected your deposit it can order that the deposit be returned, the landlord can be ordered to pay up to three times the cost of the deposit to the tenant.
Where can I contact my tenancy deposit scheme?
Your landlord is required to give you contact details of your particular scheme but you can find out more at the relevant website of your scheme:
---
Enjoyed this post?