How Neighbourhood Watch Can Protect Your Home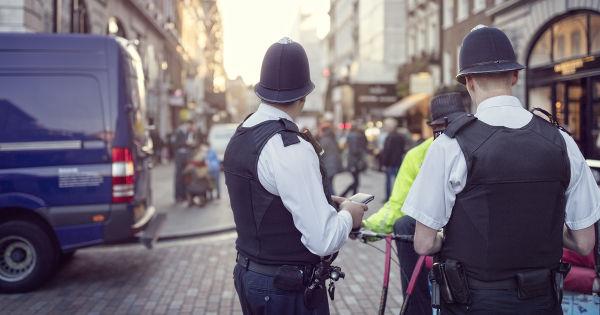 Protecting your house from home intruders is one of the most important things you will do for your property. There were 382,875 recorded burglaries between April 2016 and March 2017 in the UK and it is vitally important that we do as much as possible to secure our homes and family. There are many things that you can do to deter burglars; from home protection measures such as a visible house alarm, CCTV cameras, securing valuable items out of sight and keeping windows/doors locked. Another positive crime preventative measure that ties all this together and that you can get involved with is Neighbourhood Watch.
Imported to the UK from Chicago in the early eighties, Neighbourhood Watch schemes have enjoyed a more than modest success in the UK and have a reported 3.8 million houses involved in the scheme[pdf].
The mission statement of Neighbourhood Watch is to "Bring neighbours together to create strong, friendly, active communities" and Neighbourhood Watch is, indeed, a much more community based solution to local crime and can be an important bridge between the local area and the police. Typically, a scheme is run by a volunteer resident or collection of volunteers who will look after the scheme and coordinate with local police and the neighbourhood.
Neighbourhood Watch schemes rely on the community to be a success and typical scheme will help in looking after vulnerable properties, give helpful advice on how to secure a household, your car and garage. The scheme can even help reduce anti-social behaviour such as vandalism or graffiti.
Advice and support provided by this type of scheme doesn't necessarily have to be crime orientated. Fire prevention advice is also a priority of some local schemes and many schemes will produce local newsletters furthering fostering a sense of local community.
Can a Neighbourhood Watch scheme increase the value of my home?
The value of your house can be affected by many factors, with even litter affecting the value of your home it is easy to see why a well run Neighbourhood Watch scheme in your local street or area is going to have a positive impact. Neighbourhood Watch schemes can have a dramatic impact on crime rates and low crime rates in turn push up property values.
You will also find that you can save money on Insurance Premiums as many insurance companies will ask if the policy holder is a member of a local Neighbourhood Watch scheme when a quote is requested.
How do I join or set up a Neighbourhood Watch Scheme?
If you want to find out more about these types of schemes you can search via our own website under the crime tab for your postcode. Further information about your local area can be found at http://www.ourwatch.org.uk/.
You can register your interest in Neighbourhood Watch here:
https://member-registration.neighbourhoodalert.co.uk/30/Join
---
Enjoyed this post?