The End of Agency Letting Fees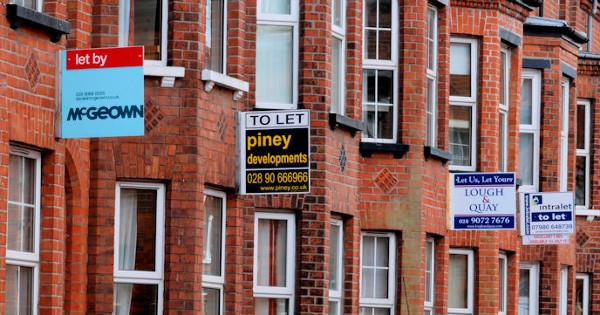 As part of the Autumn budget in November 2016 Phillip Hammond, the chancellor, made the promise to ban letting agent fees in England and Wales. This was met with equal praise by potential renters and housing charities and sense of despair by the letting agent industry. With the Queen's Speech in June 2017 the Conservatives are making good on this promise and we will soon see an end to letting agents being able to charge these fees.
What were letting agency fees for?
A more cynical voice would say these fees were purely for the agency's profit but ostensibly the fees were towards the drawing up of the tenancy agreement, check-in services and the ever-important referencing service which most likely includes a credit search of perspective tenants.
The fees charged by letting agencies vary wildly across the country with some agencies charging as much as £2000 in the London area with the average fee charged across the country being £223.
Taking into account the fact that most letting agencies would require at least a one month deposit as well as this referencing fees it is easy to see why so many struggle and resent agency fees. A recent Citizen's Advice survey found that 42% of people had to borrow money to pay for letting fees[PDF].
Will this increase rent prices?
The fact is the letting agencies and the landlords they represent want to make a profit so the potential for rent increases is there. Letting agencies have warned the fee ban will costs jobs and drive rents up. This certainly will be a challenge to overcome for letting agencies and they should look to our Northern neighbours for the potential impact on their business.
Scotland introduced their own ban on letting fees in 2012 and research carried out in 2013 discovered only 2% of landlords had increased rents because of the fee ban. The Scottish government is of the belief the ban has been successful and point out figures showing a low increase in rent prices of 5% over a 4-year period. Contrast this to rent increase in England over the same time of 9%.
Hopefully we will see a similar success here as the changes in Scotland have made, the next few years will be interesting to watch to see if these changes are positive and encourage further reforms in the rental market.
Renters in the housing market are often overlooked with much of the focus England's housing crisis and solutions offered being aimed squarely at home-owners and first-time buyers. Sadly, we live in a time of massively expensive housing costs with home ownership a distant dream to some, these types of reforms will be welcomed by renters looking to move properties in the future on increasingly strained budgets. The challenges these changes present to letting agencies are not insurmountable and will require a change to their approach to how they conduct business and a need to find savings elsewhere.
The government intends to publish a draft bill later this year, you can read more about these proposals at www.gov.uk/government/news/government-action-to-ban-letting-agent-fees.
---
Enjoyed this post?