Moving your Broadband & Landline Service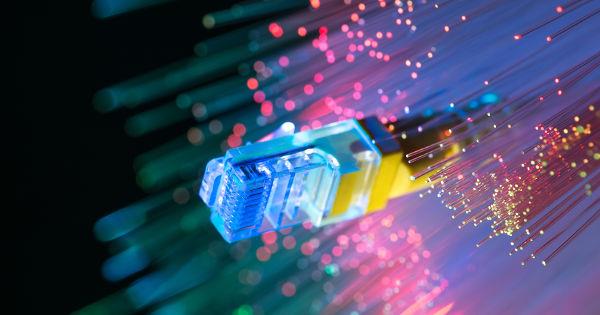 Aside from the heavy lifting of boxes on moving day, one of the more gruelling tasks you will face when you move home is contacting your bank, utility suppliers, subscriptions, friends and family members to update your address. If you are making a list of people to contact then you may want to put your Broadband and Landline supplier to the top of that list due to the time it may take them to move your services from one property to another.
Except for the more esoteric Internet solutions if you have Home Broadband then you are likely to either be a direct customer of Virgin Media or a direct/indirect customer of BT. There are lots of Internet companies out there like Sky, EE and Talk Talk but if they are not Virgin Media then they are using BT lines to provide Broadband. Virgin Media is primarily available in built up areas, in contrast to BT which is available pretty much anywhere there is a BT line.
What will my Internet Speeds be like at my new house?
If you're moving home soon, there are a few ways to check the sort of speeds you can expect from the Broadband in your new area. You can of course check right on this website, each post code check will give you data on Internet availability for the post code and local region. The Broadband speeds and supplier data provided on our website is based on information supplied by the major Internet service providers in the UK.
To get further information of potential speeds with Virgin Media, you can visit their website and check their service availability here. You can actually book your home move online if you prefer, one less phone call to make!
BT has their aptly named BT Broadband Availability Checker which can show you what they have to offer in your new area. You will be able to check if superfast Fibre is available or the slower but still capable ADSL Broadband. You will also be able to see an estimate on the speeds available.
When should I contact my Broadband Provider to move my services and how much will it cost?
Most Broadband providers will move your services free of charge but, and this can not be said enough, give your service provider as much notice as possible. You don't want your first couple of weeks in your new home spent in the dark ages of pre-Internet!
BT can typically take 14 days to switch new services on, so if you're with a BT supplier then contact them as soon as possible. Most recommend to contact them 4 to 6 weeks before your move in date but some suppliers can take your home move order up to 90 days in advance.
Virgin Media recommend you contact them up to 6 weeks before your moving date and set up time will be down to whether your new property has had a Virgin Media service previously.
I'm a BT customer, can I keep my landline number?
BT Landline numbers are assigned to exchanges, so if you're moving to a new exchange then you will get a new number. If you are staying on the same exchange then your supplier should be able to keep your number.
I'm a BT customer, how do I find out what exchange I'm on or going to be on?
Sam knows. Or rather, you can check with your post code on www.samknows.com
I'm a Virgin customer, can I keep my landline number?
Keeping your number with Virgin is subject to availability, where possible they will allow you to take your number with you.
---
Enjoyed this post?