Quick Guide to Survey Types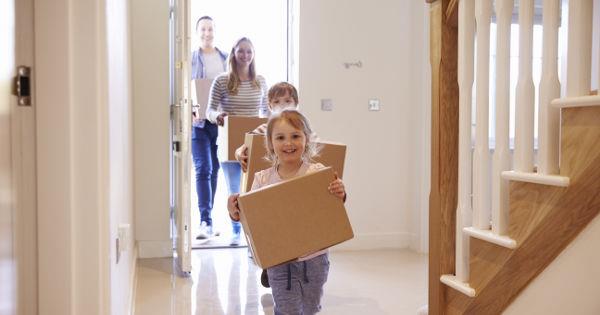 With a home likely to be the most expensive purchase you make, picking the right survey is important. Research carried out by RICS (Royal Institute of Chartered Surveyors) has found that homebuyers spend, on average, £5,750 on unforseen repairs when they buy their new home. All mortgage lenders require a basic valuation survey but paying for a more detailed survey may save you money in the long run. We look at the different types of survey, what they cover and when they are normally suitable.
Mortgage Valuation
The most basic level of survey, the surveyor will have a cursory look at the property to see what it is worth, noting any major, obvious defects which may affect the value. It is usually carried out at your expense, on behalf of your mortgage lender, to determine whether the property you are buying is worth the amount being paid in case it needs to be repossessed and sold. Other than looking at serious problems it is not in depth, so is risky to rely on to get an impression of the condition of the property.
Condition Report
A basic survey that gives an overview of the property condition highlighting significant issues but will not be in depth. It won't include a valuation but will include advice for your solicitor and a summary of key risks associated with the purchase. This sort of survey is usually suitable for someone buying a conventional, modern home that is in good condition and has not had major alterations.
Homebuyer's Report
A homebuyer's report is more in depth and will highlight problems with the property such as damp or subsidence. You can arrange it through your mortgage provider to happen at the same time as the mortgage valuation, or through an independent survey company. It should involve advice about ongoing maintenance issues as well as advice on necessary repairs. It will only look at "surface level" problems - the surveyor will not move furniture, lift carpets or drill any holes. This sort of survey is suitable for modern properties and standard built, older properties in good condition.
Building Survey
This is the most comprehensive survey you can get giving you a detailed report providing a comprehensive breakdown on the structure and condition of the property. This survey is very thorough and the surveyor will look behind walls, in attics and between floors and ceilings. It will list defects and advise on major repairs and is useful for older, larger, poor condition and non-traditional properties. It is also useful if there have been major alterations to the property such as an extension or if the buyer is planning a major conversion or renovation.
How much a survey costs will depend on the value, size and location of a property. Different surveyors will charge different amounts so it is worth getting a number of quotations before you proceed.
---
Enjoyed this post?