How to Prepare Your Property for Sale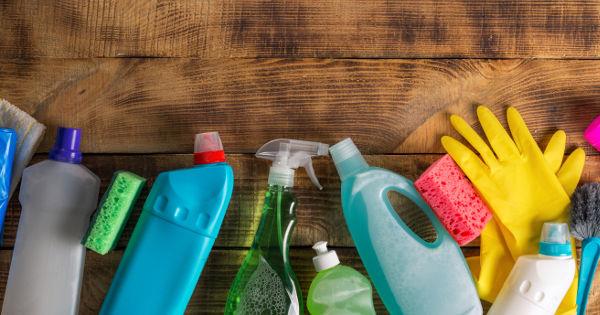 Properly preparing your home before you put it on the market can mean the difference between a quick sale and it languishing on the estate agent's books for months. We've put together some handy tips to help make things go as smooth and quickly as possible.
Declutter
Reducing the amount of clutter in rooms can make them feel more spacious, but try not to completely depersonalise them as buyers like to imagine themselves living there. Consider removing bulky furniture, putting items in storage or with a friends and having a good clear out.
Clean
Get those gloves on and clean the house from top to bottom. Do not underestimate how important a tidy and clean house is to a viewer. Clean the skirting boards, dust away those cobwebs and bleach that toilet.
Minor Repairs
Sort out the niggling repairs that you've been neglecting. People often overestimate the time and money that it can take to put things right when viewing a property so correcting those little problems can increase your home's desirability. Fix those wonky door handles, replace that broken loo seat and re-do that moldy bath seal.
Lick of Paint
Your flowery wallpaper or bright green walls may look lovely but viewers like plain walls so they can imagine themselves living there. A fresh coat of neutral paint is a low cost way to help a property look fresh, smell nice and appear well maintained.
Light and Airy
Making a property light and airy can make it feel bigger, cleaner and more desirable. Take down nets, pull back curtains and reduce clutter.
Don't Forget Outside
First impressions count so give the garden a quick tidy, hide away bins and consider a lick of paint if necessary.
Update the Kitchen
It might be worth considering an update of your kitchen. According to HSBC research, a new kitchen can add at least £5,000 to the value of your property. If you don't feel like having a full refit consider refacing kitchen cabinets, replacing worktops and giving it a good clean.
Freshen Up
Smells can have a huge effect on how someone feels about a property. You may love Fido but ensure he is out for at least half an hour before any viewings so any lingering smells can disperse. Empty bins, keep your smoking outside and purchase some plug-in air fresheners.
Define Rooms
A three bedroom house is worth more than a two bed plus storage room. Viewers like to have a clear idea of how a room is used so make sure each room has the appropriate furniture in it. If you can, pop a single bed in the undefined third bedroom and move the tumble dryer from the conservatory.
---
Enjoyed this post?